Oscillation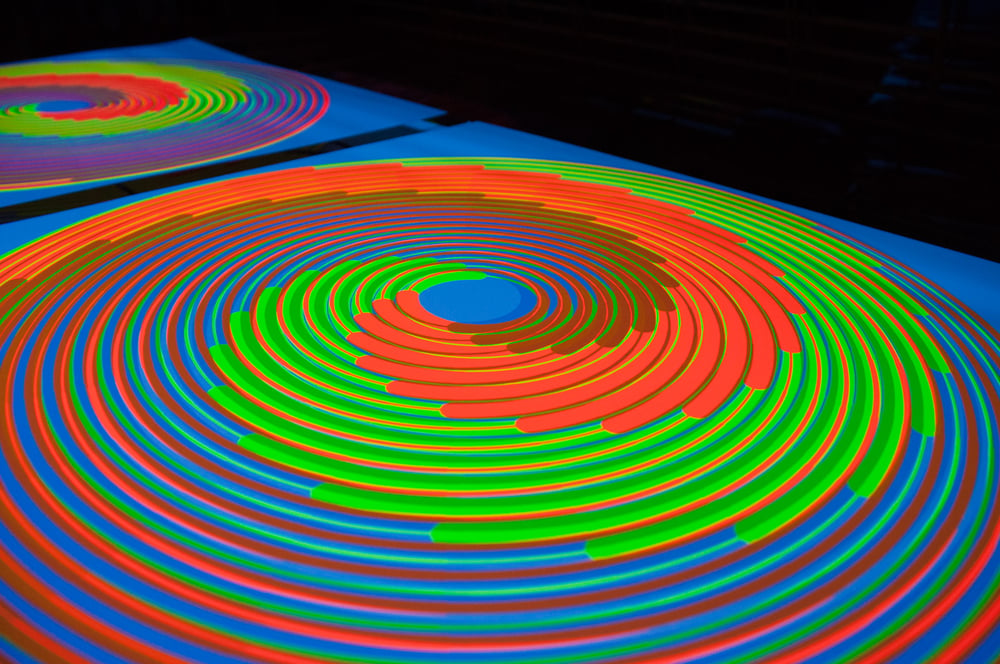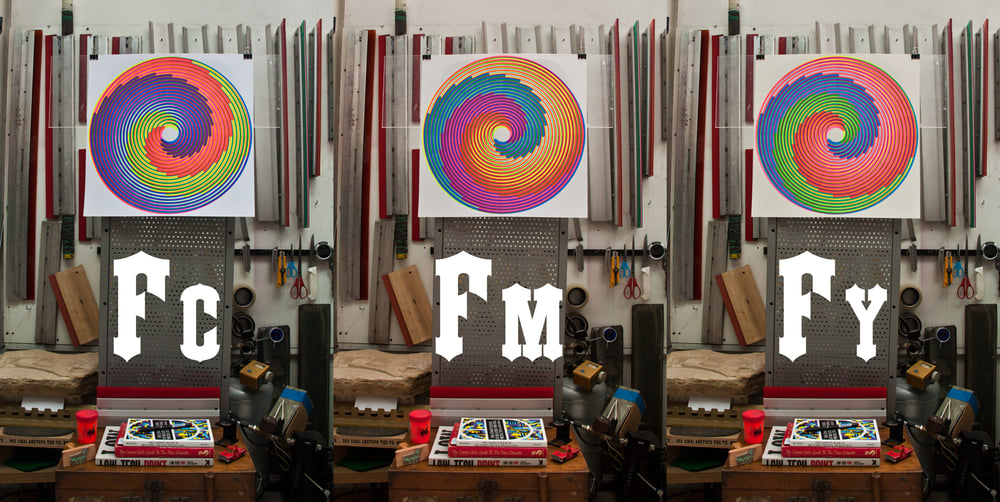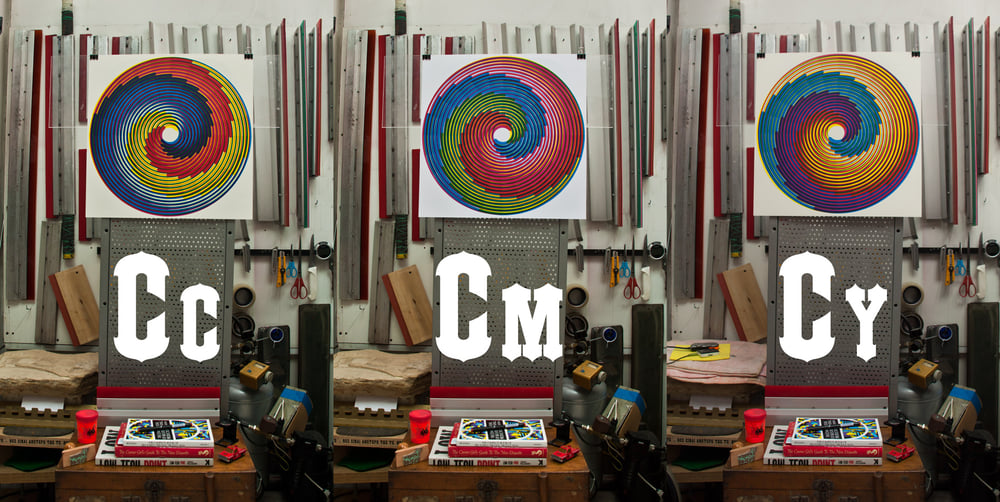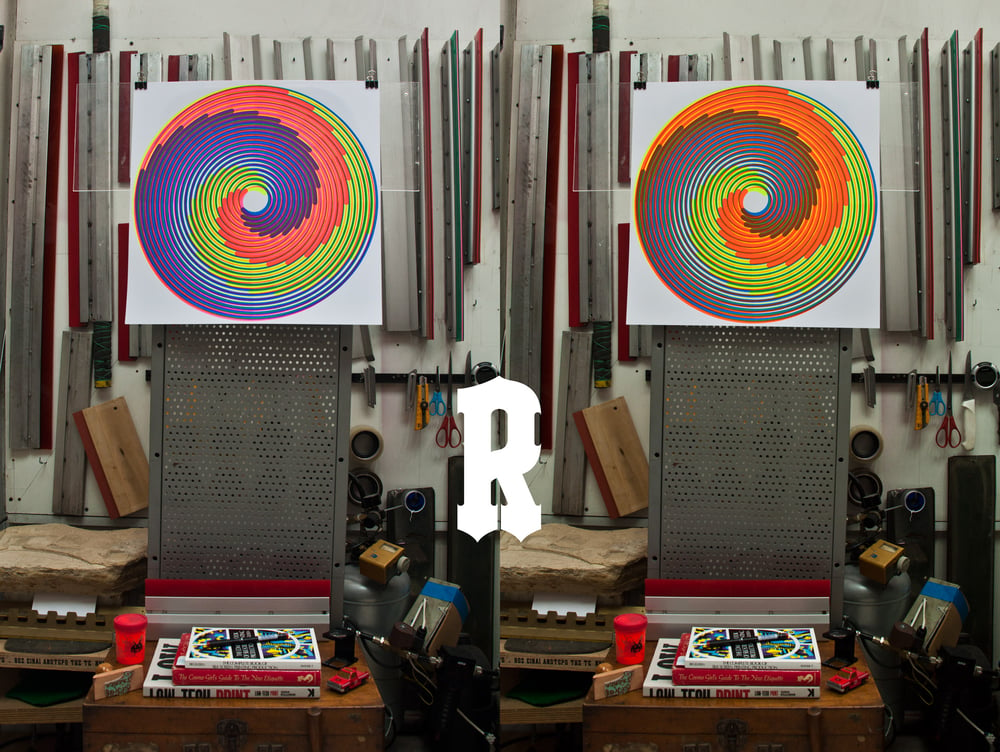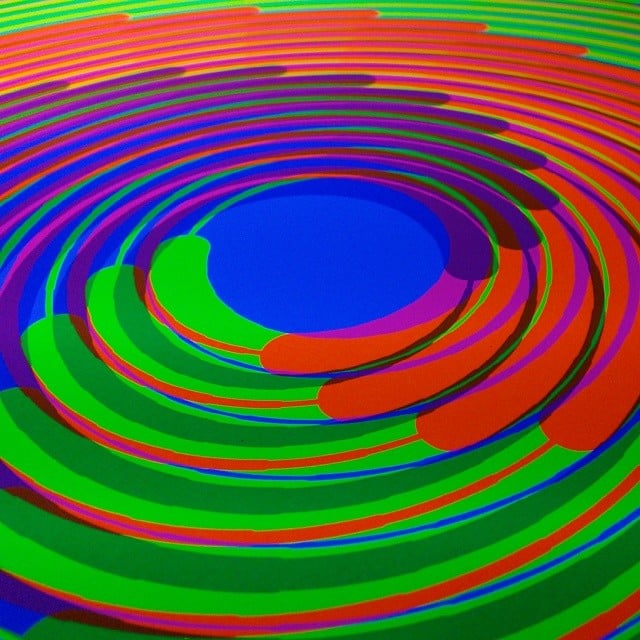 Oscillation is the repetitive variation, typically in time, of some measure about a central value (often a point of equilibrium) or between two or more different states.
Exploring the limits of one screen, multiple angles repetitive print.
designed with visual basic (vba) custom macro tools for #Corel Draw programmed by Chris
3 colors / 50 x 50cm
Fluorescent version
fC / run of 26
fM / run of 23
fY / run of 4
CMY version
cC / run of 11
cM / run of 33
cY / run of 16
Random
R / run of 20
+3 combo breakers
All prints on variations of 260-300gsm white papers.
Printed with love by Chris and tind
#silkscreen / #serigraphy / #corel
All prints are one of kind, custom loved and modified like a non stop working process. Signed, stamped and with a special wish.
Shipping will take place every end of the week.
Shipping is signed for, packing is to our best intentions.
There is no insurance, nor refund in case of loss or crushed tube-pack. If you require special handling and shipping please request.
Tweet
fC / run of 26

fM / run of 23

fY / run of 4

Sold out

cC / run of 11

cM / run of 33

cY / run of 16

R / run of 20

all fluo (fC, fM, fY) / 1 pack

Sold out

all CMY (cC, cM, cY) / 1 pack

Sold out

all fluorescent CMY random (fC, fM, fY, cC, cM, cY, R)

Sold out