Weapons of Mass Destruction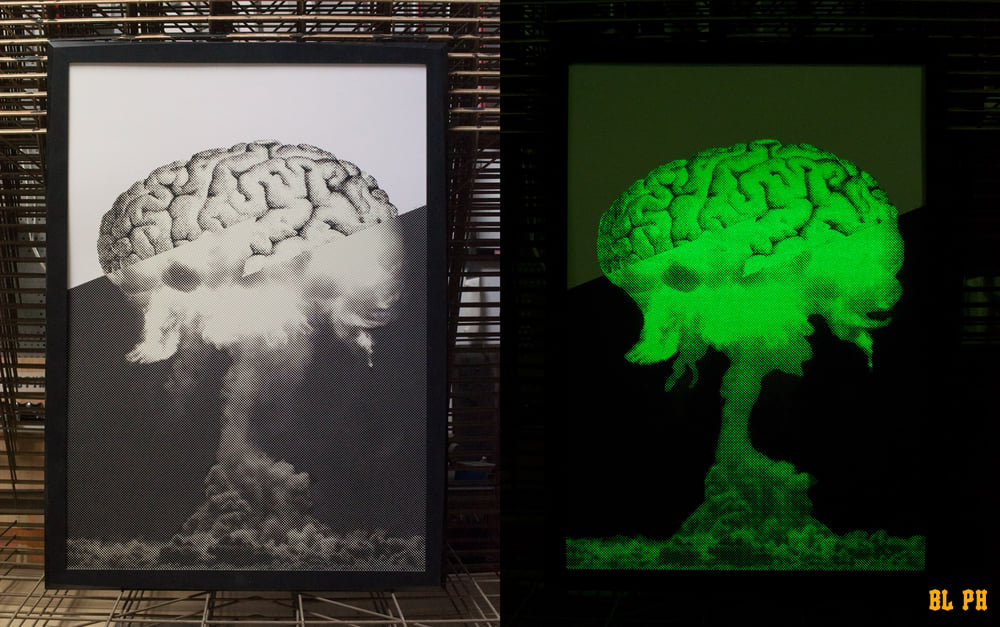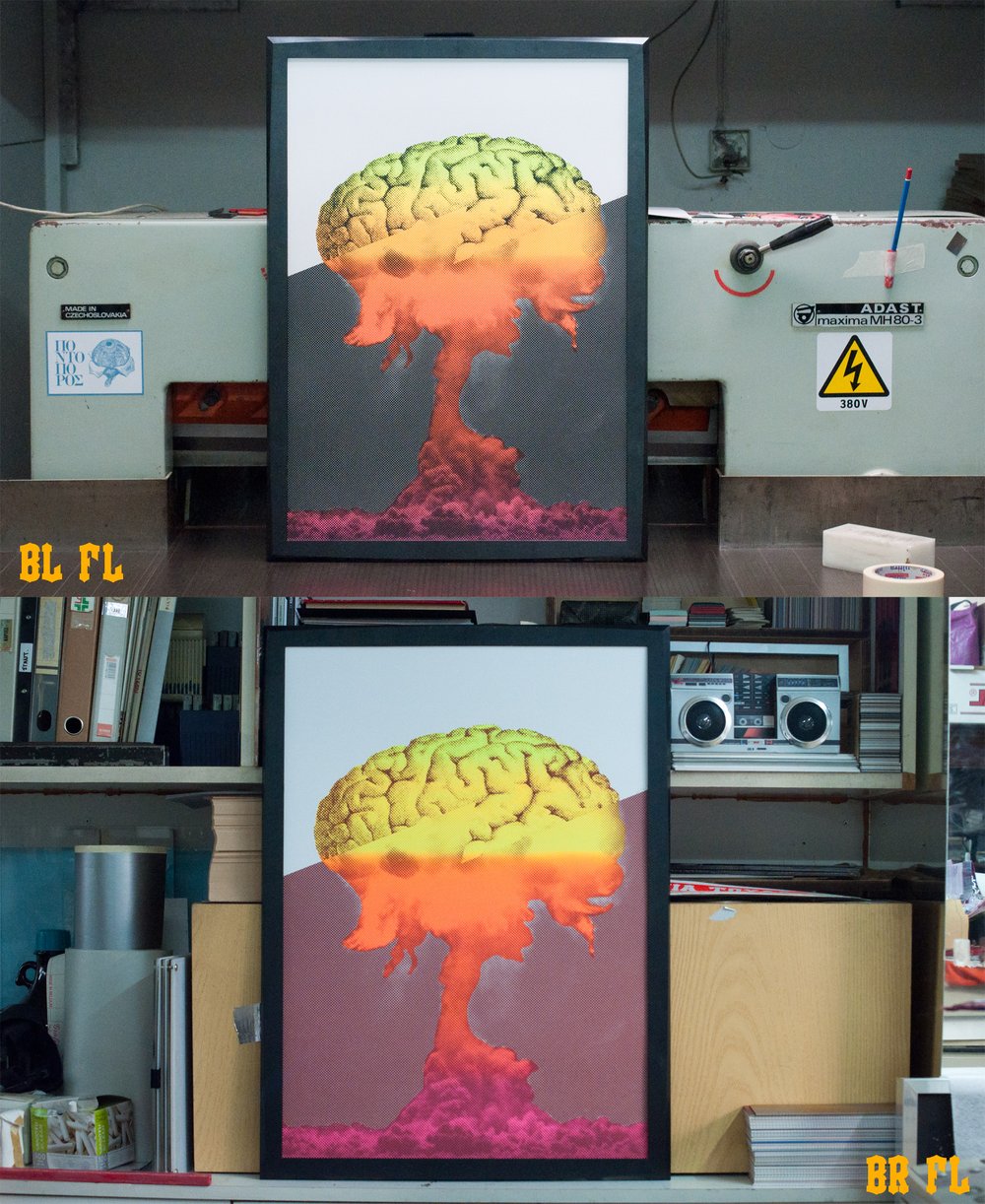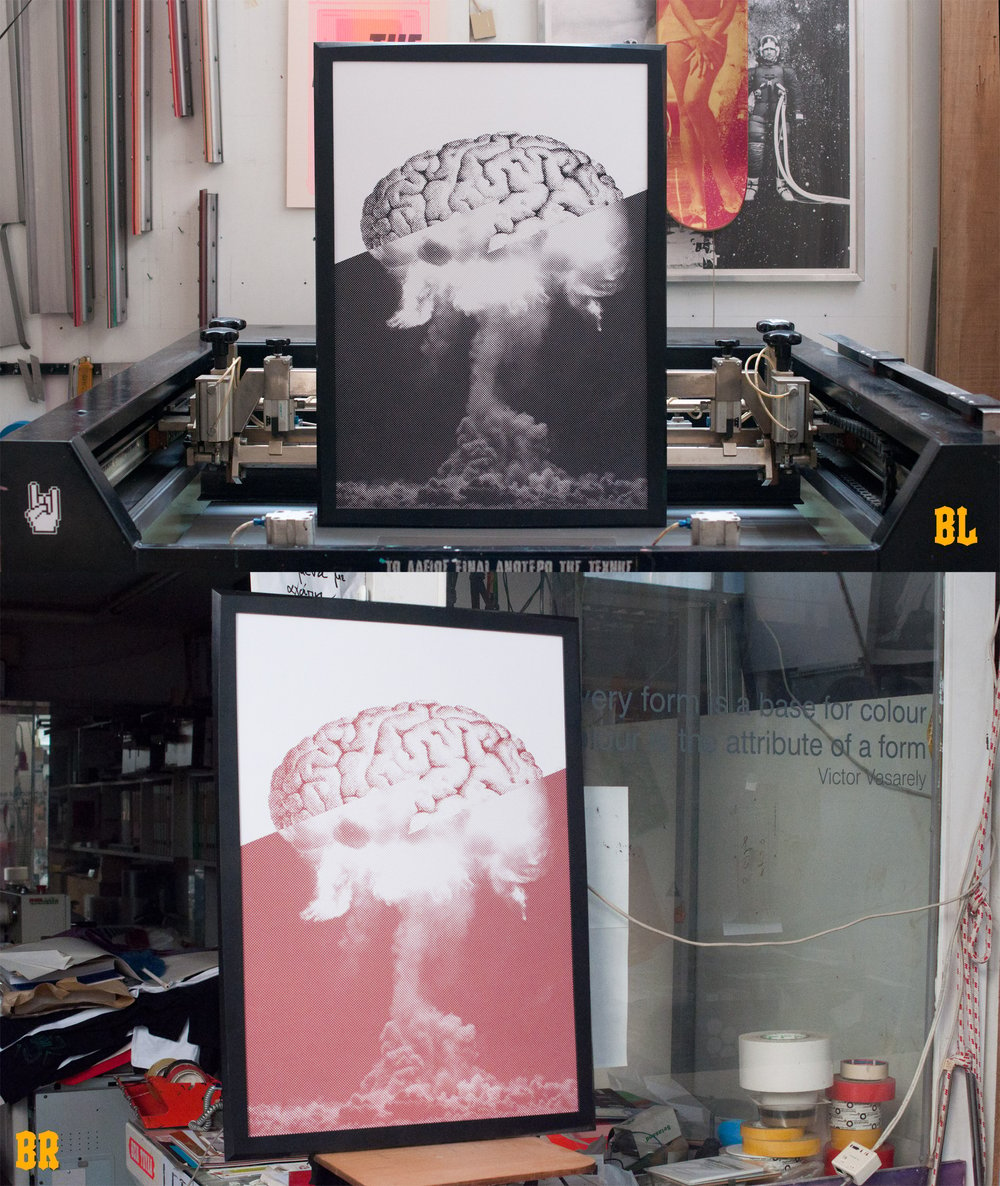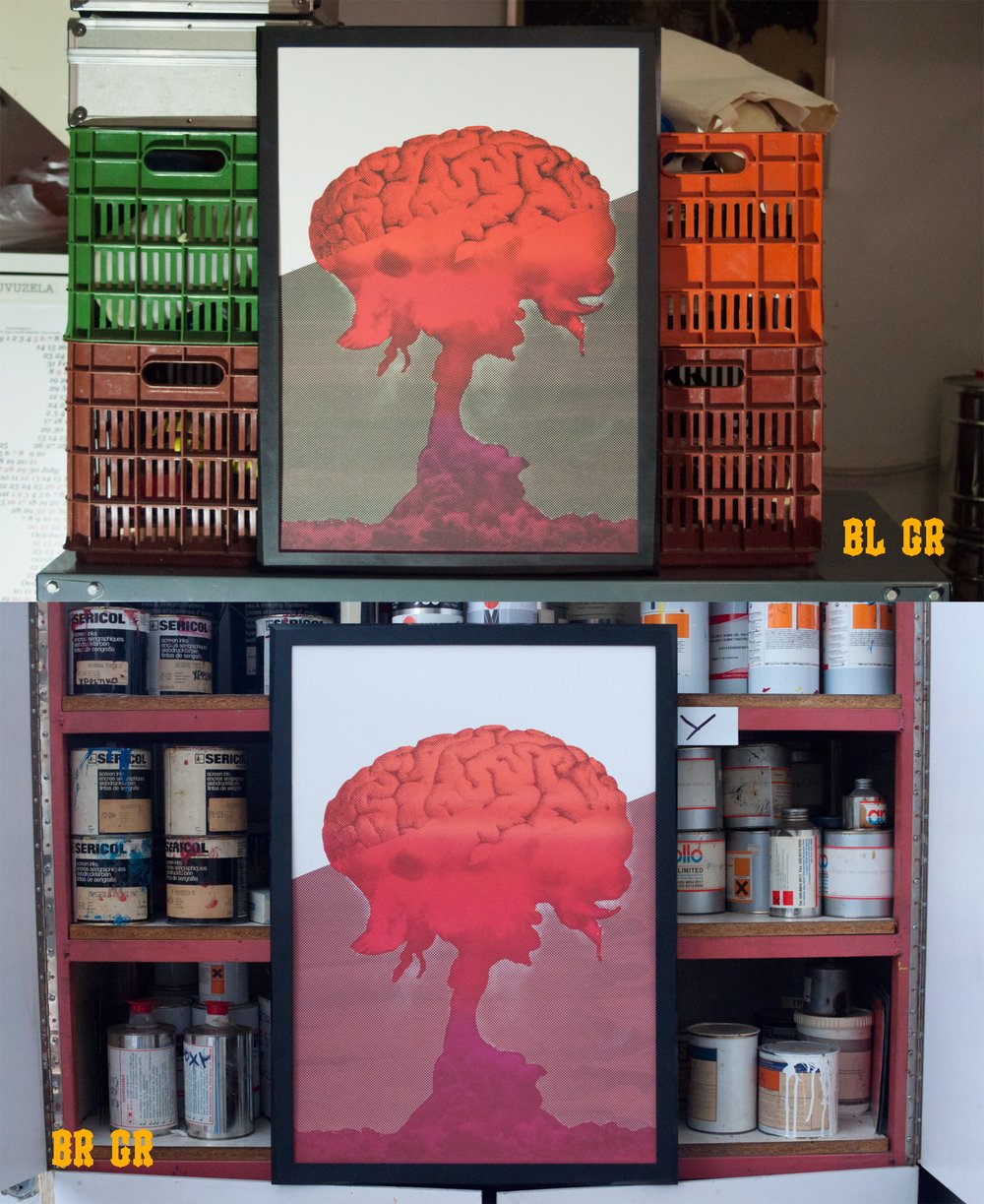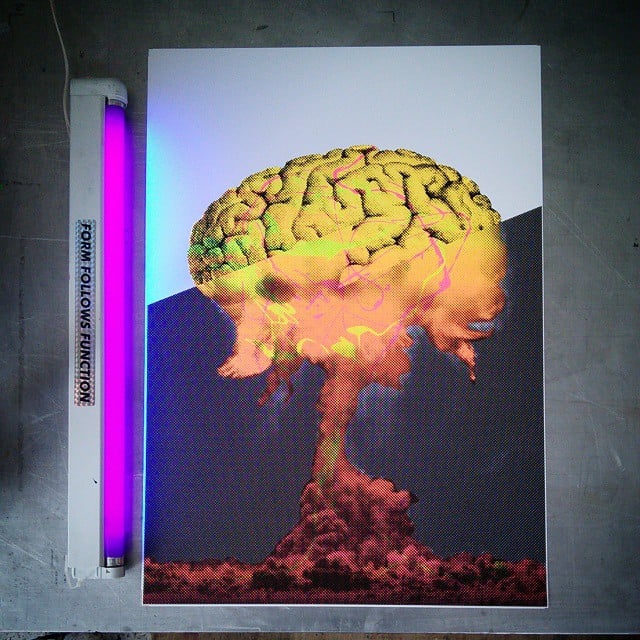 weapons of mass destruction / silkscreen print
"Who can think without horror of what another widespread war would mean, waged as it would be with all the new weapons of mass destruction?"
- Cosmo Gordon Lang, Archbishop of Canterbury. 1937
Silkscreen print / 50 x 70 / 2 colors
blackest black, custom gradients and phosphorescent inks in limited editions
BL / Blackest Black version / run of 8
BR / Dusty Brown / run of 8
BL PH / Blackest Black and Phosphorescent / run of 17
BL FL / Blackest Black and Fluorescent gradient / run of 33
BR FL / Dusty Brown and Fluorescent gradient / run of 9
BL GR / Blackest Black and Gradient / run of 24
BR GR / Dusty Brown and Gradient / run of 10
All prints on variations of 300gsm white papers.
Printed with love by Chris and tind
All prints are one of kind, custom loved and modified like a non stop working process. Signed, stamped and with a special wish.
Shipping will take place every end of the week.
Shipping is signed for, packing is to our best intentions.
There is no insurance, nor refund in case of loss or crushed tube-pack. If you require special handling and shipping please request.
Tweet
BL / Blackest Black version / run of 8

Sold out

BR / Dusty Brown / run of 8

BL PH / Blackest Black and Phosphorescent / run of 17

Sold out

BL FL / Blackest Black and Fluorescent gradient / run of 33

BR FL / Dusty Brown and Fluorescent gradient / run of 9

BL GR / Blackest Black and Gradient / run of 24

BR GR / Dusty Brown and Gradient / run of 10