Print Again. Fail again. Print better / Collaboration with Printshop Union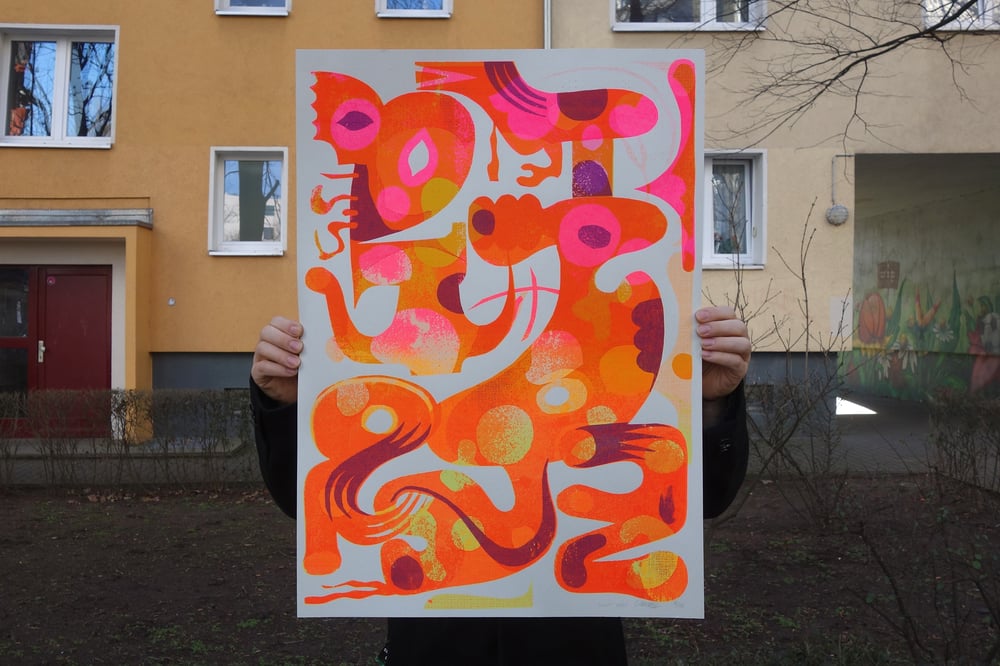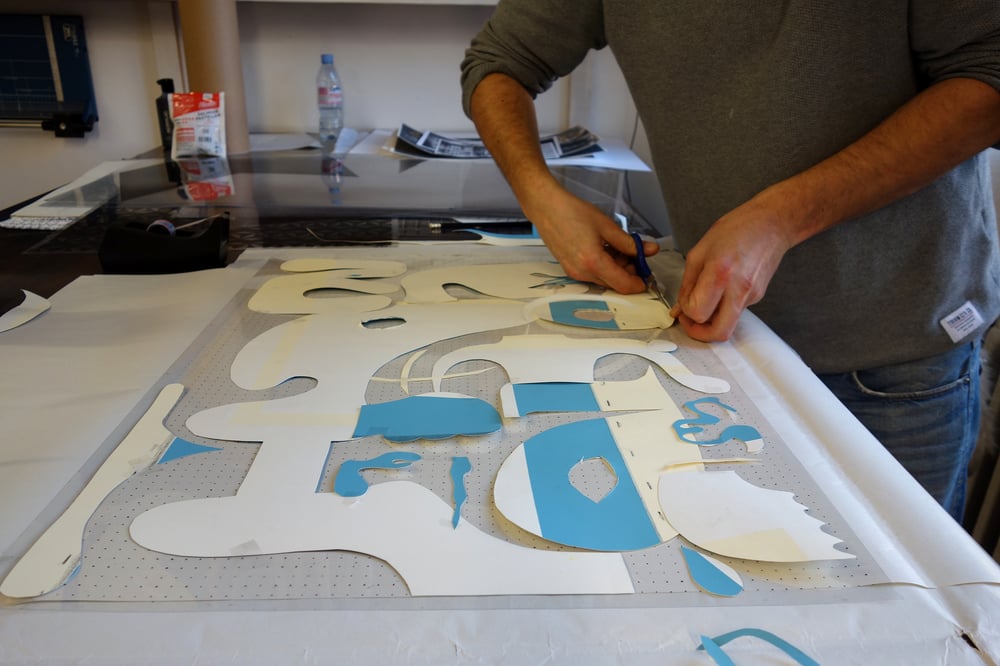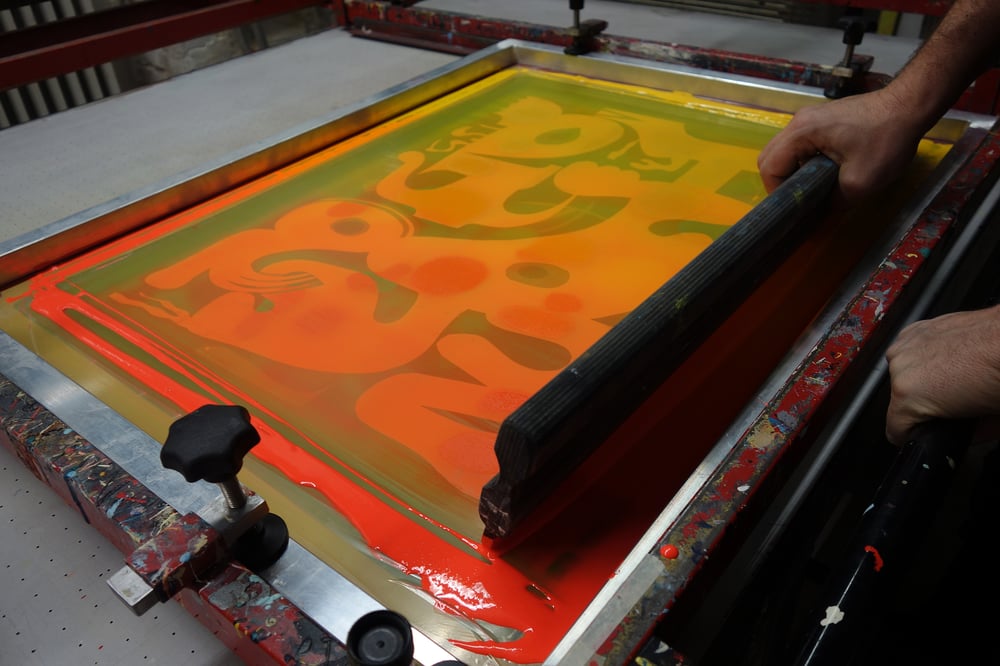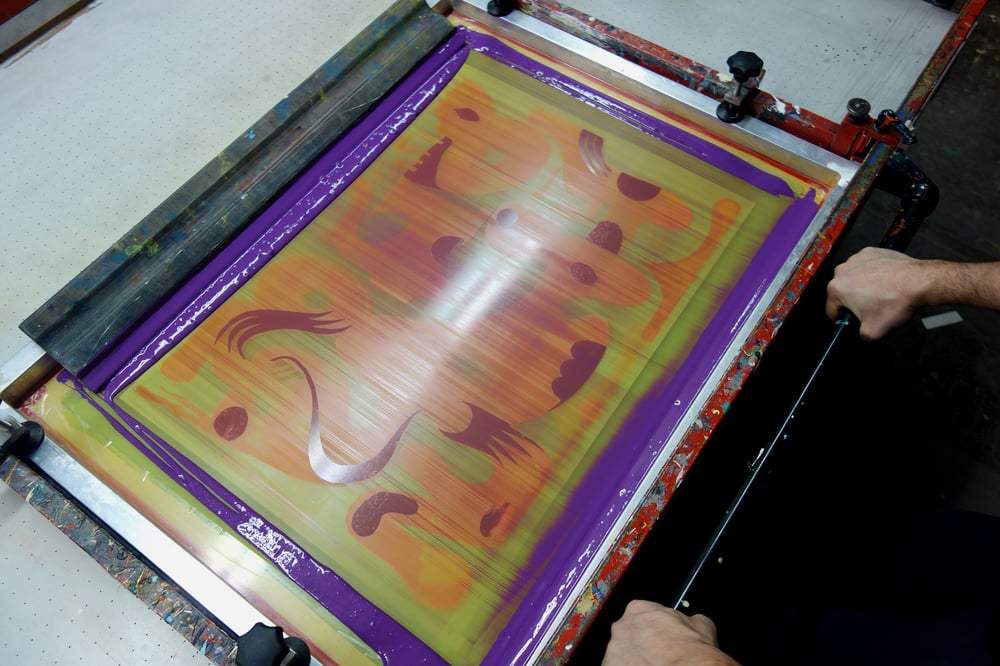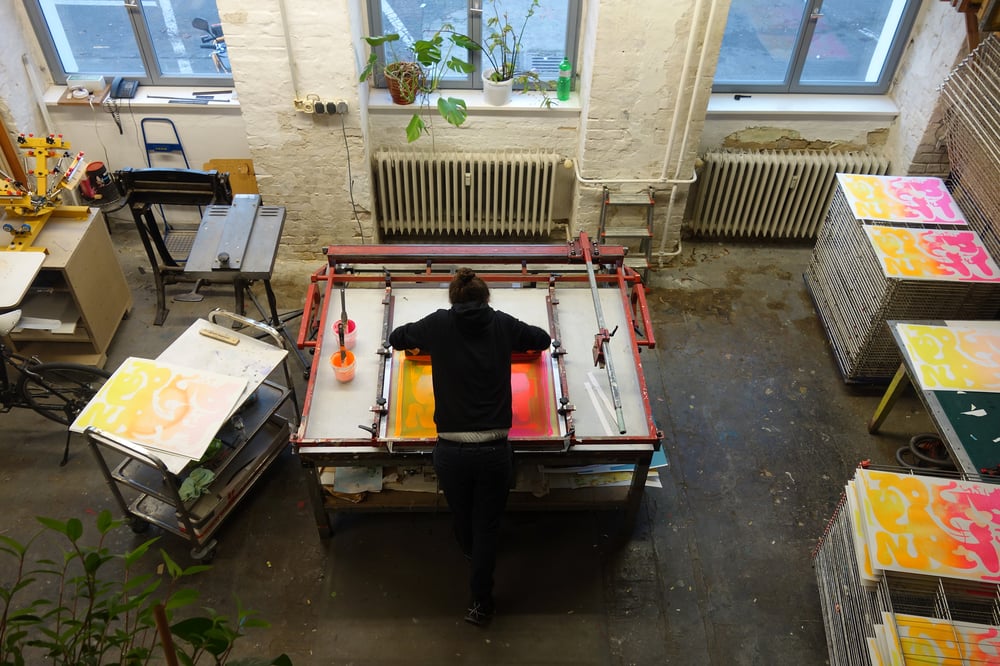 During our stay at Berlin we had the chance to work with our dear friends from Printshop Union. It was a freestyle print collaboration that was delayed for some years but good things come every once in a while. Our goal was print, fun and skill-sharing, aimed to strengthen our knowledge over the medium.
Screen printed poster on acid free paper 300gsm
8 layers - multiple gradients & colors / 50 x 70 cm -19,7 x 27,5 in / Edition of 12. Signed in pencil by the artists, Monkey, tind and Konstantina Polytimi Zerdeba Βrikori. 2019.
Till next time Berlin.
Frieden, Liebe und Siebdruck.
Packs are sent registered. If you require special or different handling and shipping please request.