Lion / International Reggae Poster Contest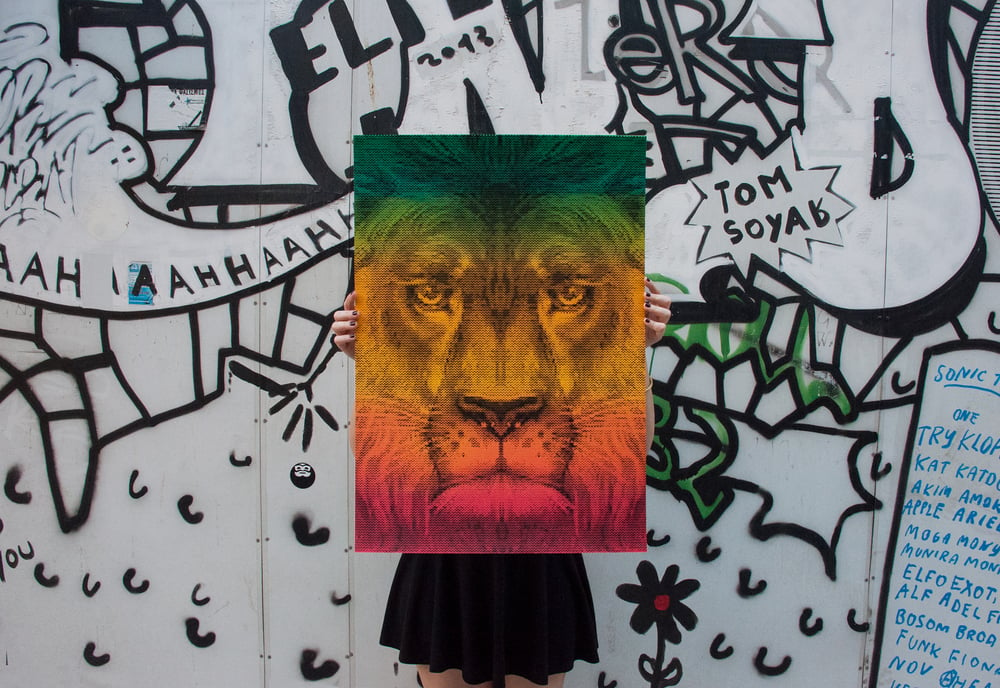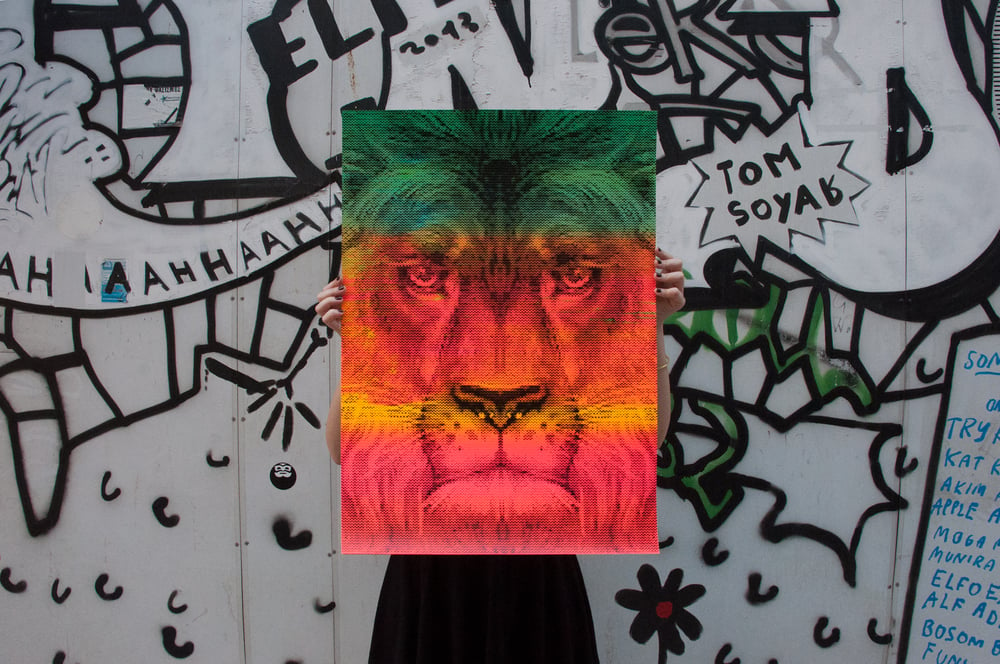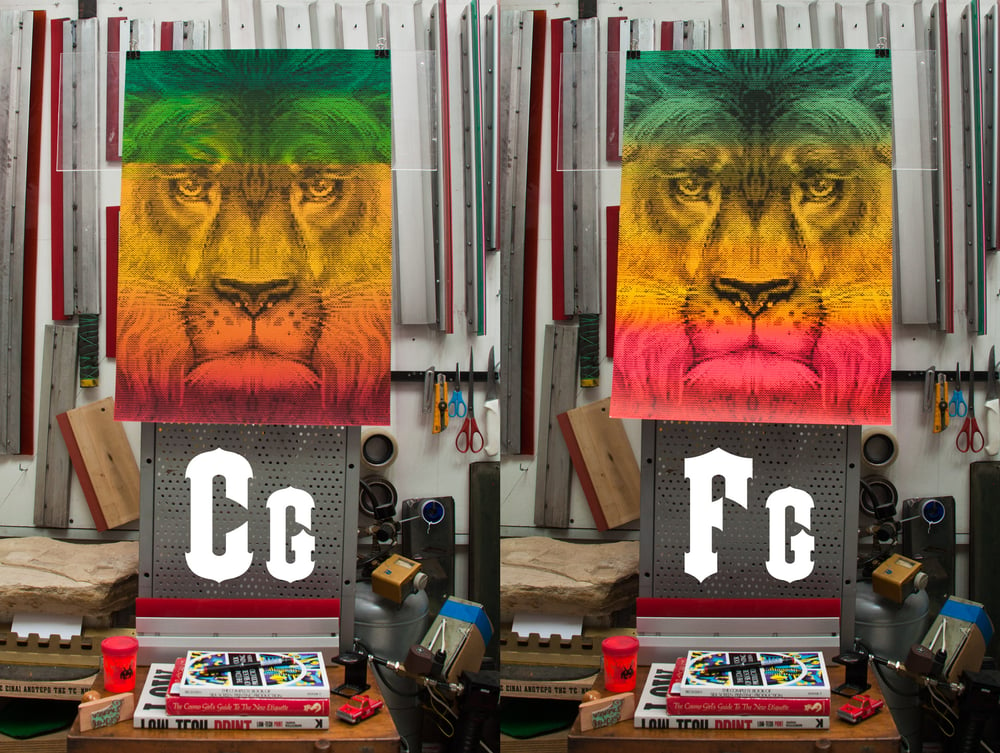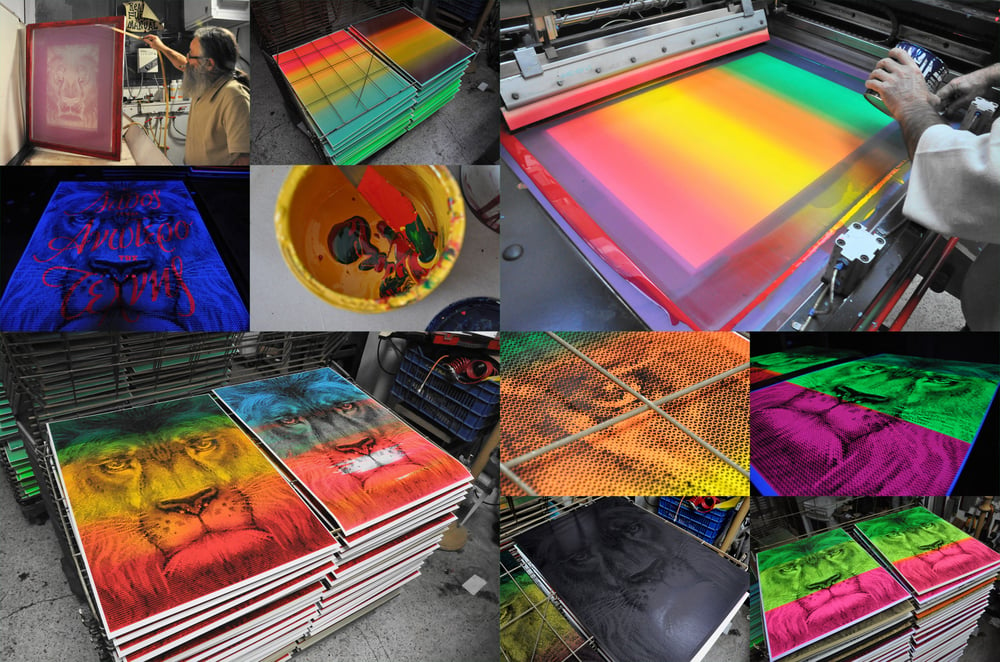 Lion, a limited silkscreen print (International Reggae Poster Contest and World-A-Reggae Poster Exhibition 2013 no30) .
When the colors roar.
designed with visual basic (vba) custom macro tools for #Corel Draw programmed by Chris
2 colors / 50 x 70cm
straight colors / Jamaican Flag version
CG / run of 58 (custom backgrounds)
fluorescent colors / Psychedelic 60s version
FG / run of 31 (custom backgrounds)
1 color
Blue & White / Pure B&W version
BW / run of 16
Black & Gold / One of a kind
BG / One of a kind
All prints on variations of 260-300gsm white papers.
Printed with love by Chris and tind
#silkscreen / #serigraphy / #corel
All prints are one of kind, custom loved and modified like a non stop working process. Signed, stamped and with a special wish.
Shipping will take place every end of the week.
Shipping is signed for, packing is to our best intentions.
There is no insurance, nor refund in case of loss or crushed tube-pack. If you require special handling and shipping please request.
Tweet
CG / run of 58

FG / run of 31

BW / run of 16

BG / One of a kind

Sold out