I'll be back in 5 / Quick Brown Fox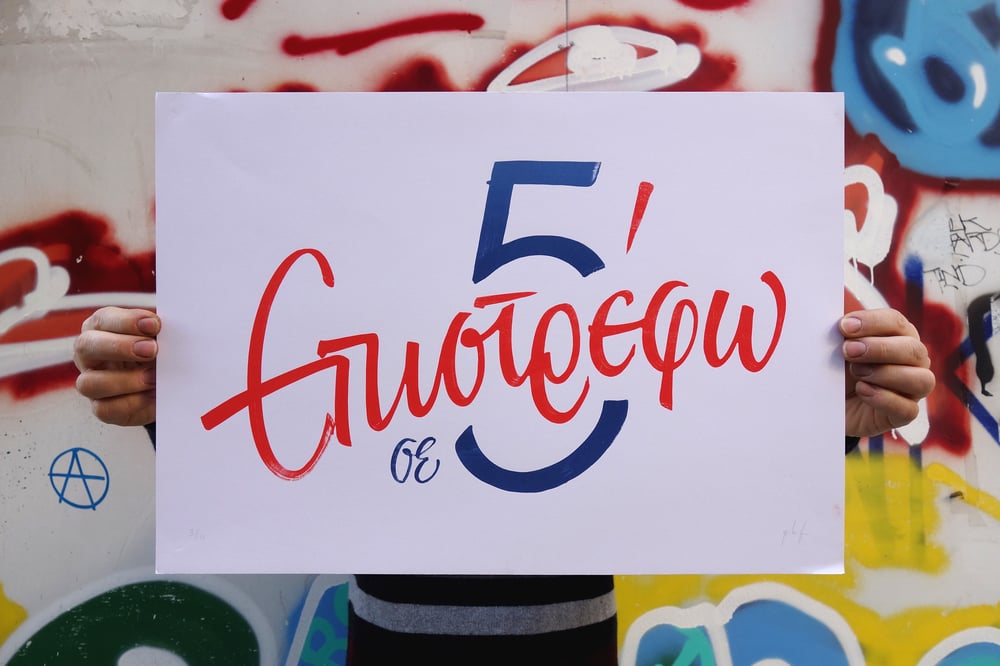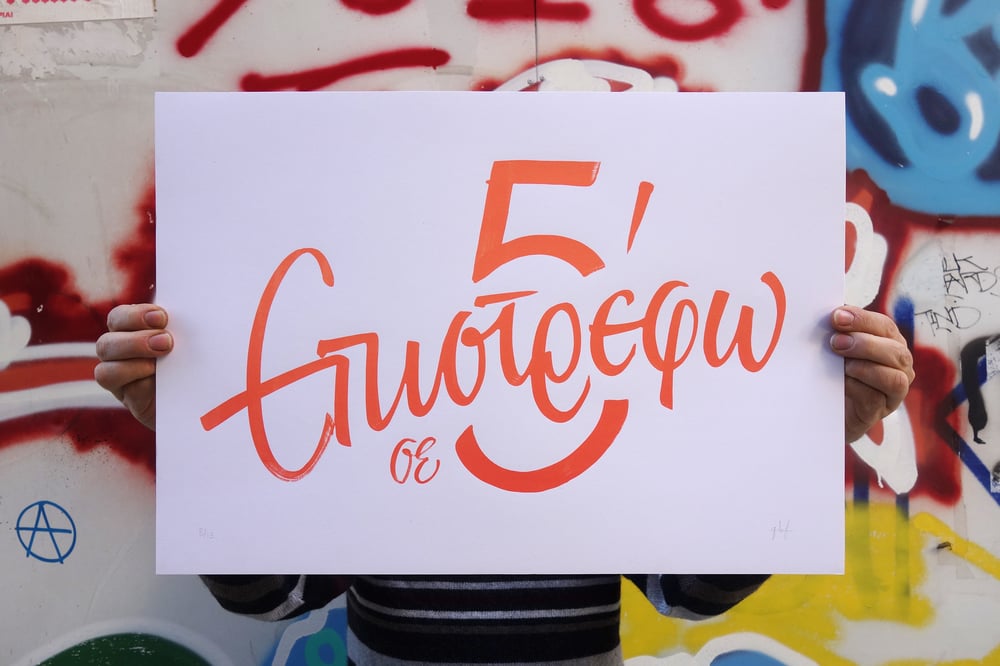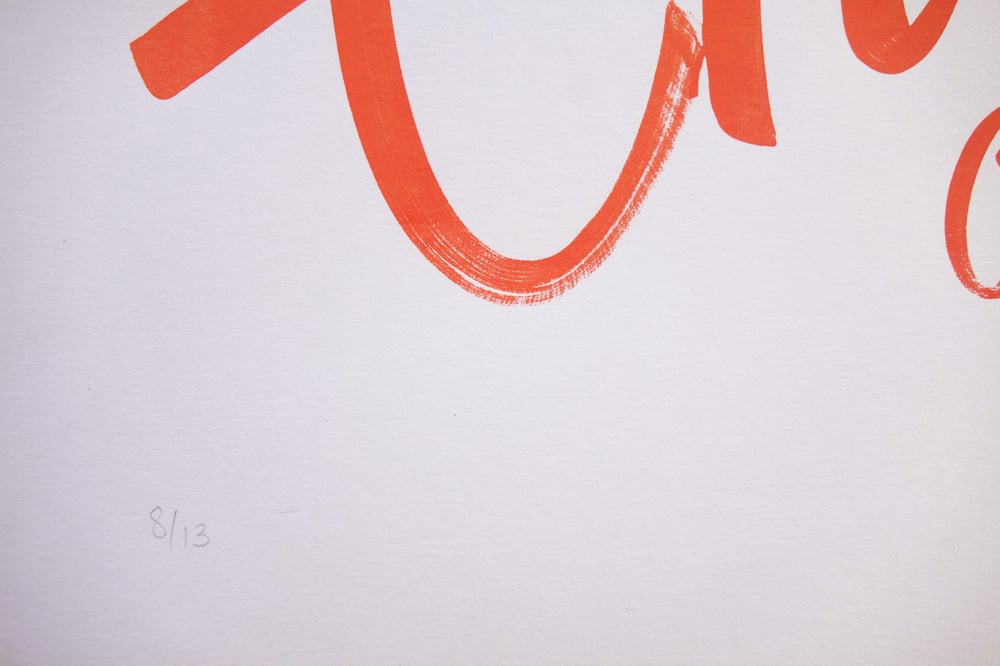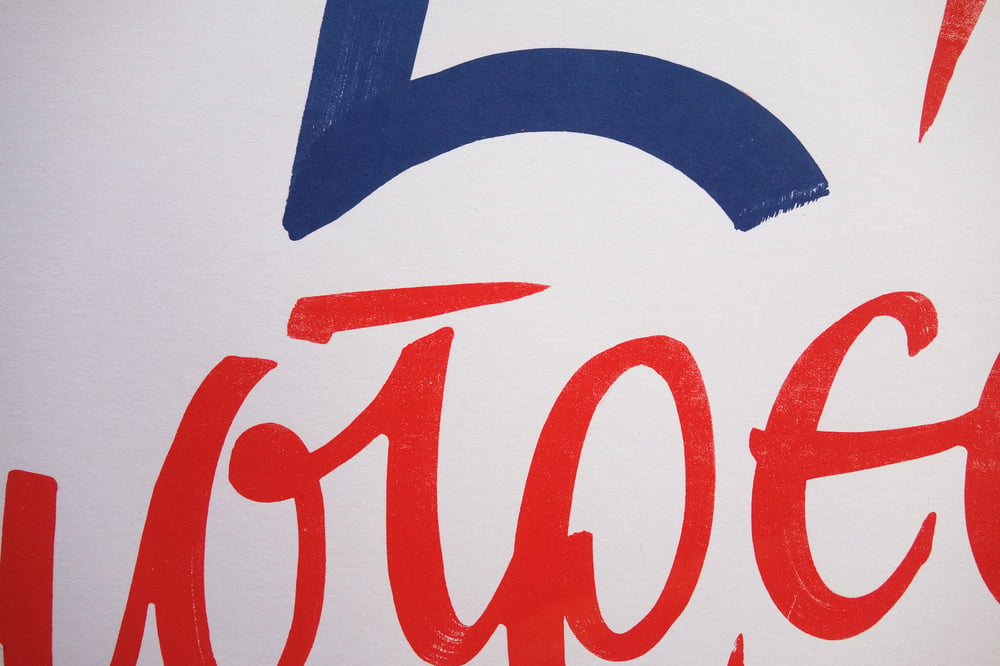 "I'll be back" by The Quick Brown Fox.‎

Screenprint on Munken Pure Rough 300gsm paper, 35 x 50 cm (13,77 x 19,68 inches).
Three different versions. Signed in pencil by the artist.

- I'll be back in 5 / Red & Blue. edition of 14
- I'll be back in 5 / Orange Gradient. edition of 13
- I'll be back / Red. edition of 13
Designed by The Quick Brown Fox back in 2016.
Screen printed with love by Chrisanthos & Manolis Angelakis / Tind Silkscreen
Shipping will take place every end of the week.
Packs are signed for, packing is to our best intentions.
There is no insurance, nor refund in case of loss or crushed pack.
If you require special handling and shipping please request.
You can also use the option to "collect on delivery" if you are based in Greece, just email us at [email protected] .
I'll be back in 5 / Red & Blue. edition of 14

I'll be back in 5 / Orange Gradient. edition of 13

I'll be back / Red. edition of 13