Fuck it / vinyl stickers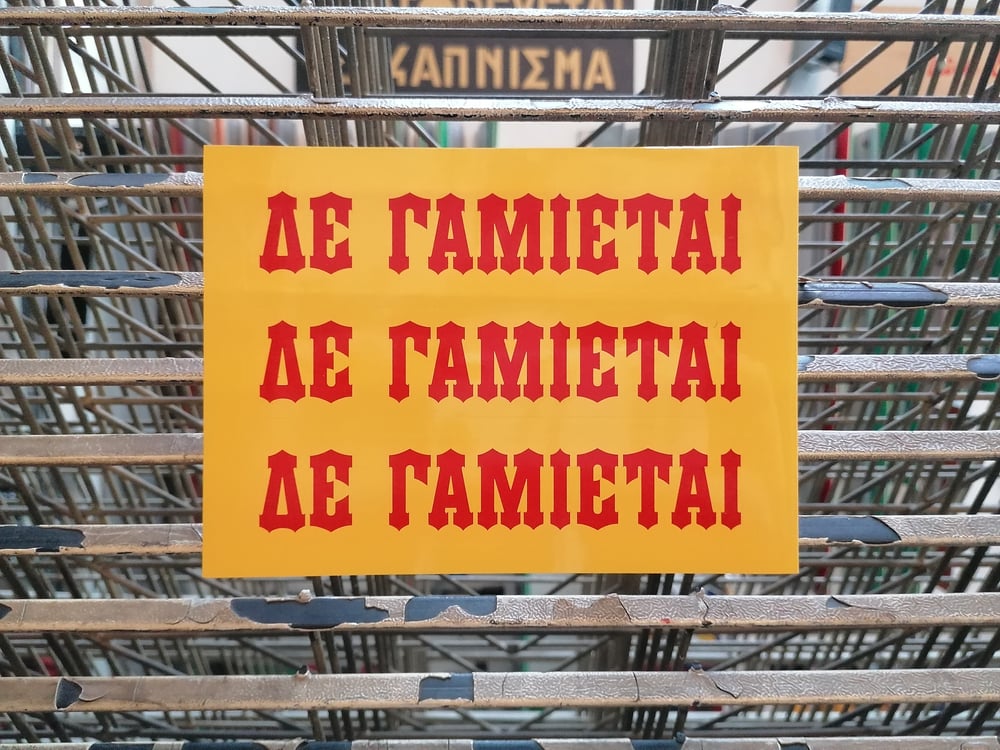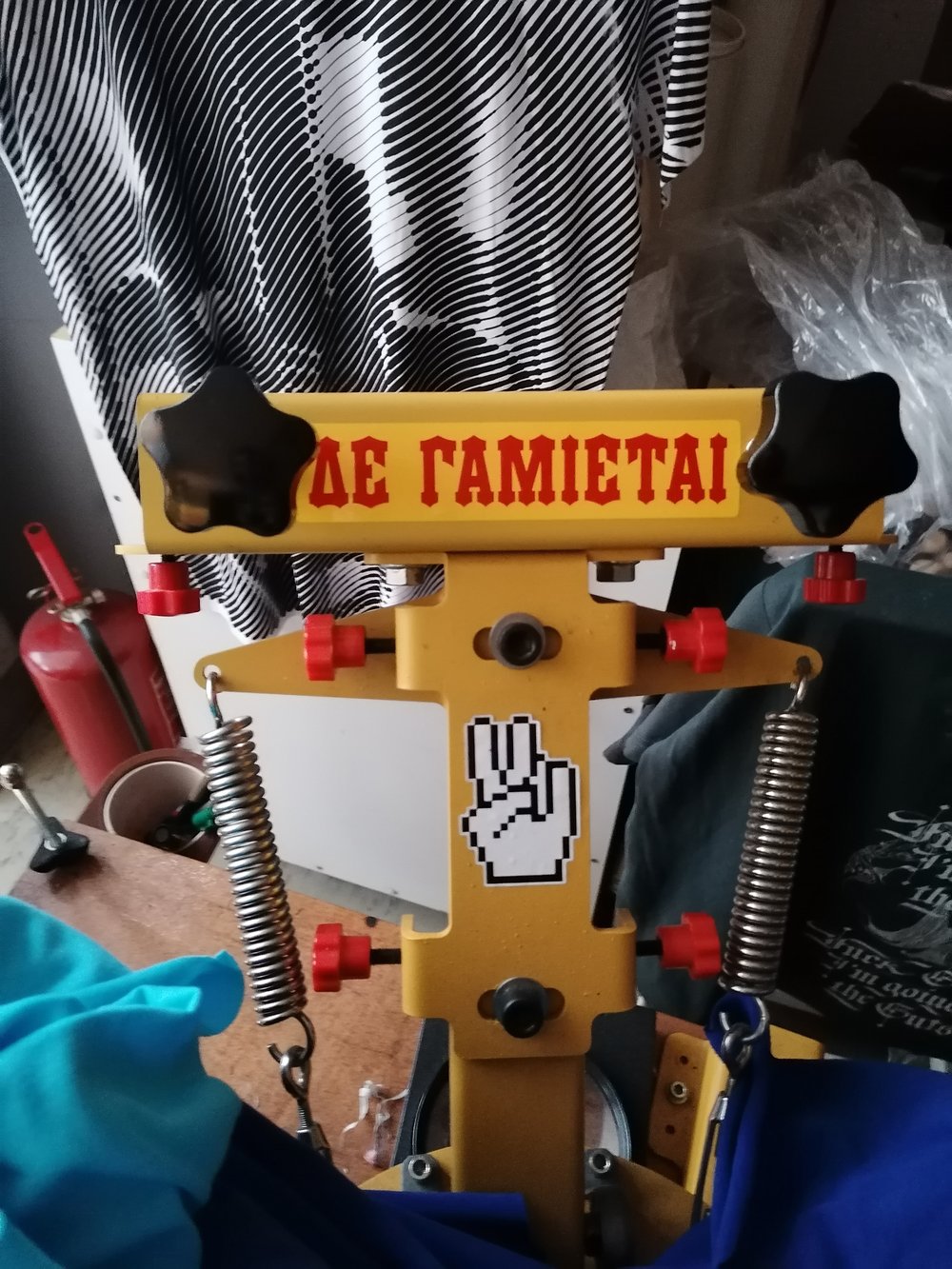 Sometimes in life you must not give a fuck!
Three Public Notice Stickers. The message is typeset with CF Salamis, a typeface based on the iconic lettering used on the ΕΝΟΙΚΙΑΖΕΤΑΙ (for rent) & ΠΩΛΕΙΤΑΙ (for sale) public notices in Greece. This unique letter style was used solely for this purpose, so it carries certain collective semantic connotations for Greeks. Not matter the message written, it somehow always calls to mind the original use of those letters.
Screen printed on acid high quality vinyl adhesive sticker.
Designed by Vassilis P. Georgiou
Screen printed by tind
Fuck it / 3 stickers

Fuck it / 3 pack (9 stikers)