This Does Not Work / Handmade Masks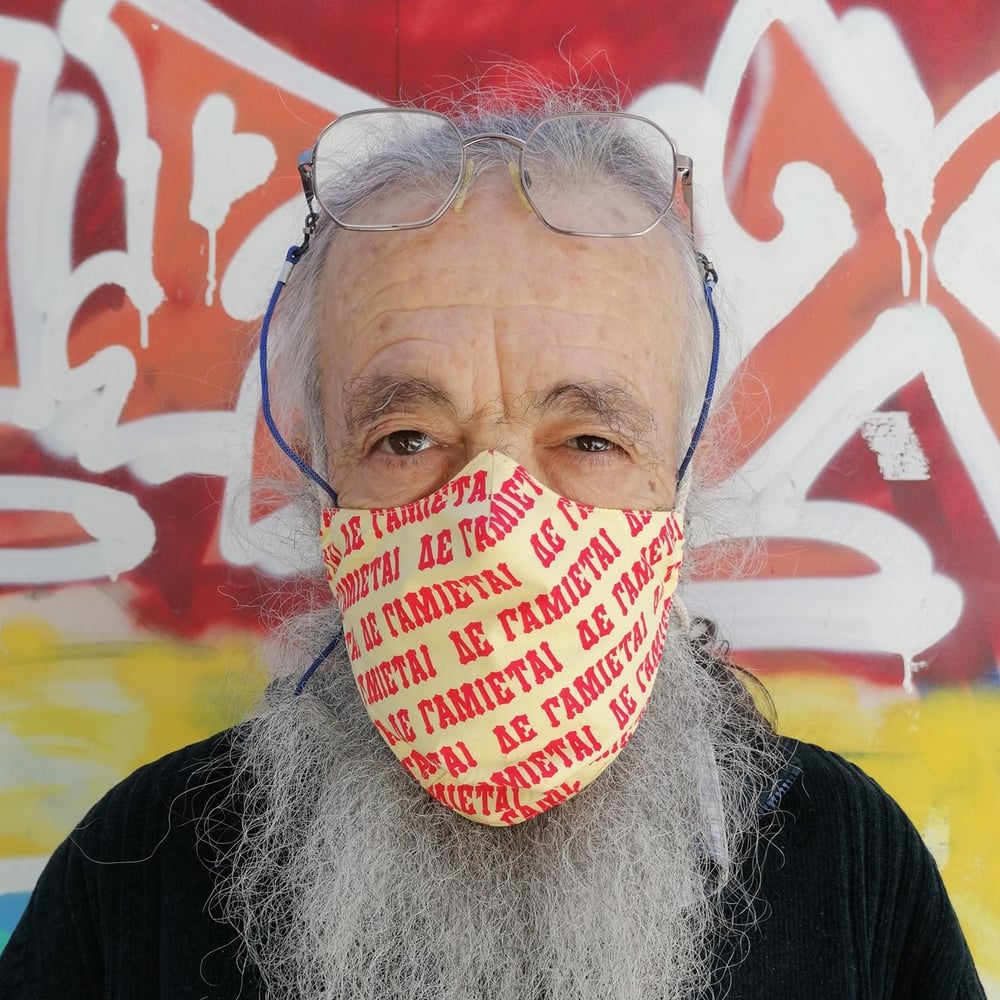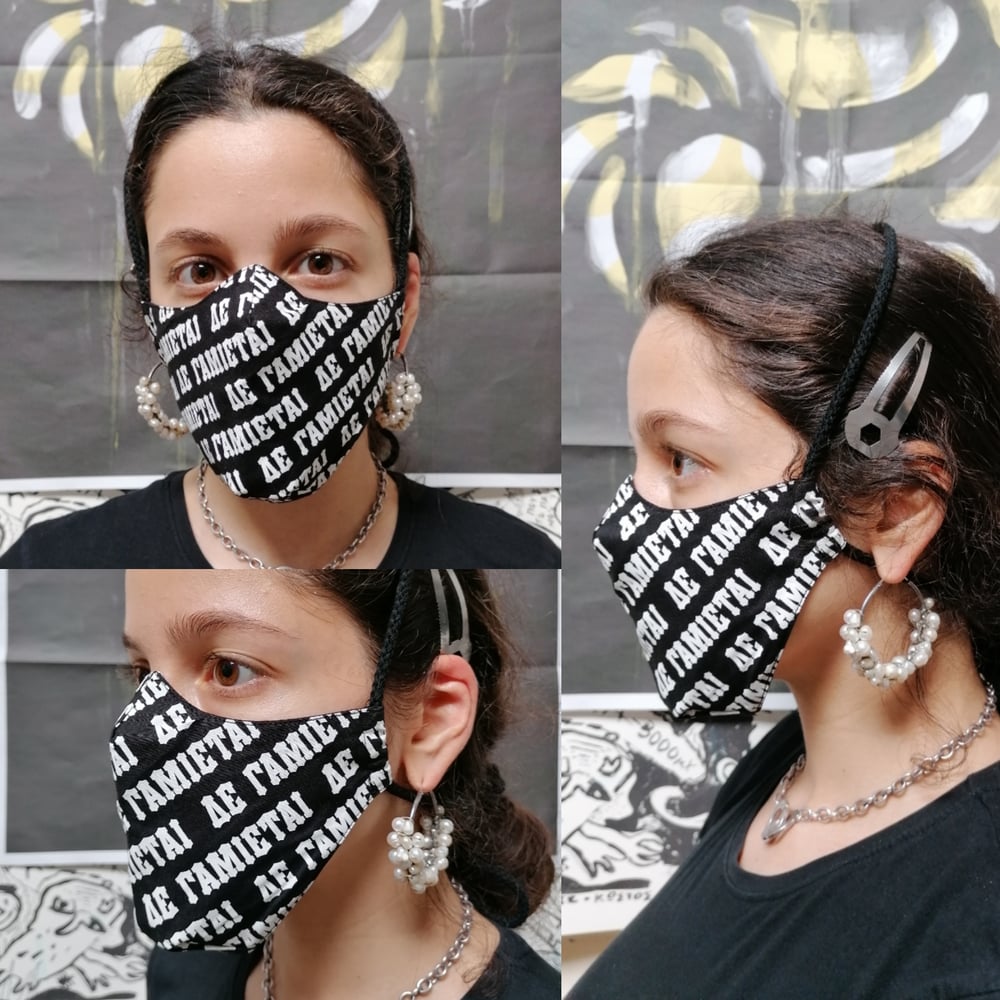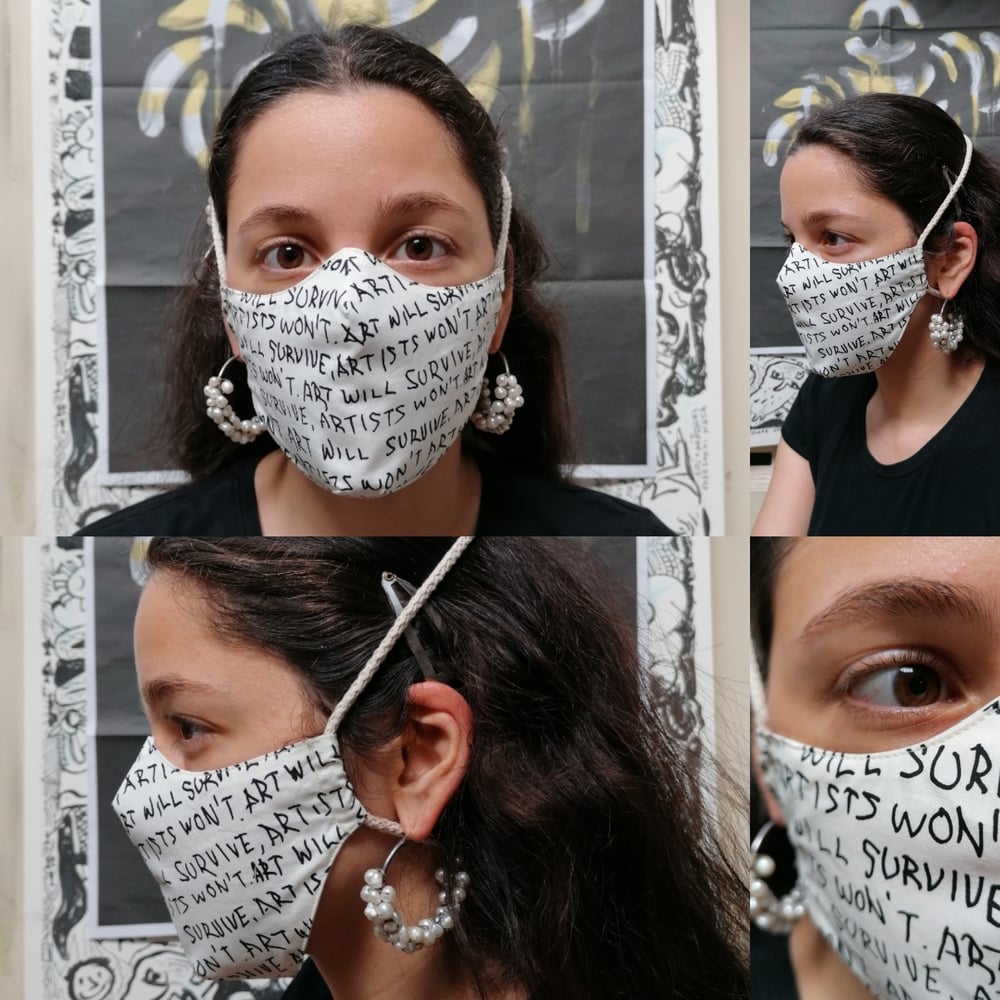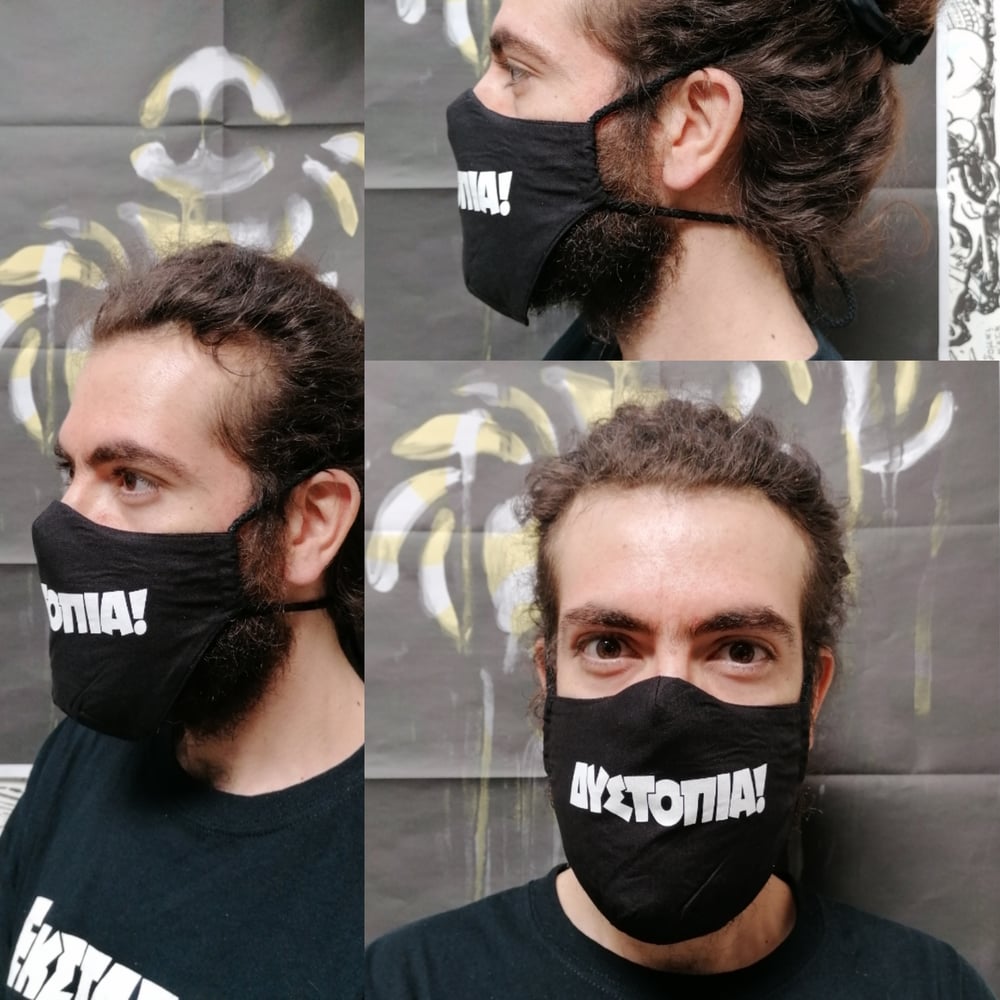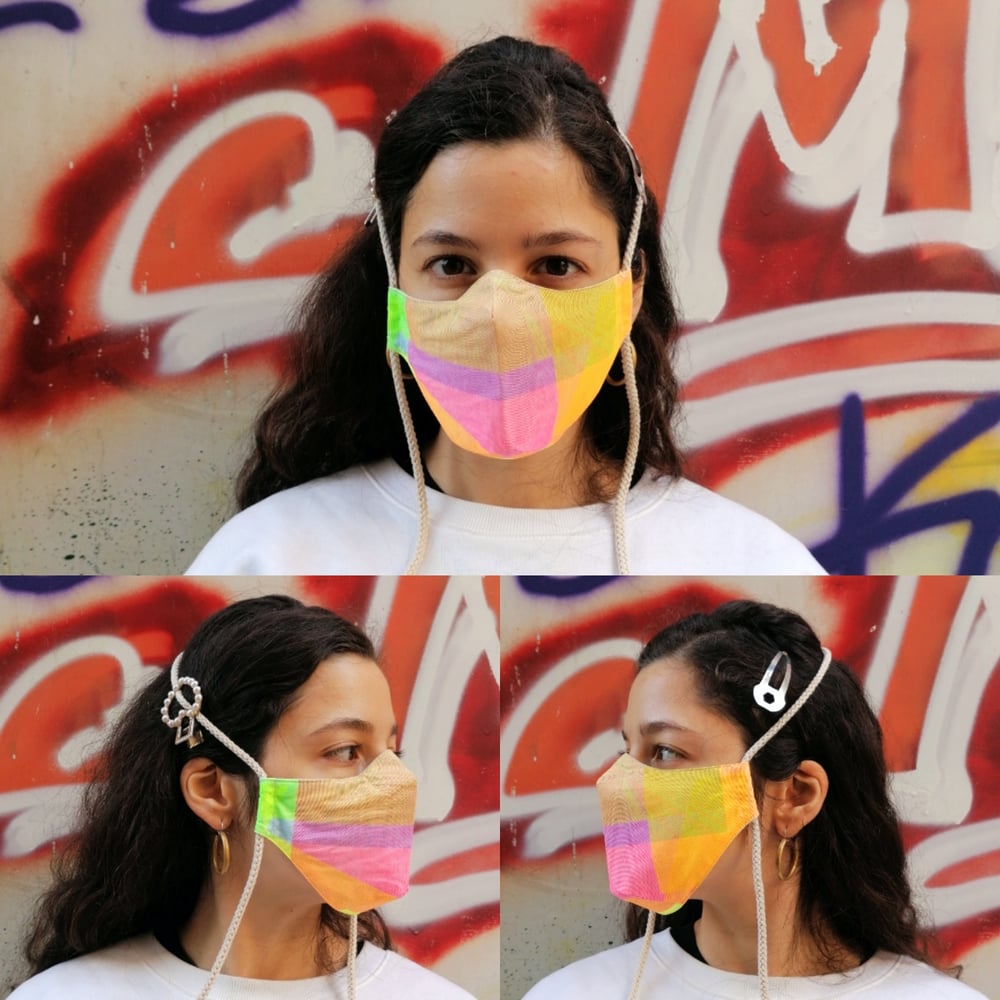 We are not bullshitting you this doesn't work, just like our lifestyle. 100% destined to fail.
Handmade, hand-sewn, hand-printed masks are here. Double layer cloth, 100% cotton. Also in the pack silkscreen stickers and postcard.
Designed by Konstantina Polytimi Zerdeba Brikori
"Dystopia" & "Fuck It" design by Vassilis P. Georgiou
"Art will survive" & Random Moiré with fluorescent colors by Manolis Angelakis
Screen printed with love by Chrisanthos & Manolis Angelakis / Tind Silkscreen

All moiré masks are random printed and unique you've to contact us if you want to choose otherwise we choose for you!
Please understand that our face masks are not a replacement for medical grade Personal Protective Equipment, and in circumstances where medical grade Personal Protective Equipment is recommended, you should consult a health care professional. (This mask should not be used (1) in any surgical setting or to provide liquid barrier protection; (2) in a clinical setting where the infection risk level through inhalation exposure is high; (3) for particulate filtration; or (4) in high risk aerosol generating procedures.)

These masks are compliant with the guidelines that handmade masks be made with 2 layers of tightly woven cotton. Please remember that using a mask does not replace other recommended measures to stop the community spread of COVID-19. Please continue to follow the General Secretariat's for Civil Protection guidelines, practice social distancing, wash your hands, and refrain from touching your face.

The masks are washable and reusable. (We recommend washing before first use to sanitize.)
#silkscreen
Art Will Survive, Artists Won't / Small to Medium Face

Art Will Survive, Artists Won't / Medium to Large Face

Fuck it / Black / Small to Medium Face

Fuck it / Black / Medium to Large Face

Fuck it / Yellow / Small to Medium Face

Fuck it / Yellow / Medium to Large Face

Dystopia / Black / Small to Medium Face

Sold out

Dystopia / Black / Medium to Large Face

Sold out

Random Moiré / Fluorescent colors / Small to Medium Face

Sold out

Random Moiré / Fluorescent colors / Medium to Large Face