Test Print Sketchbook / Silkscreen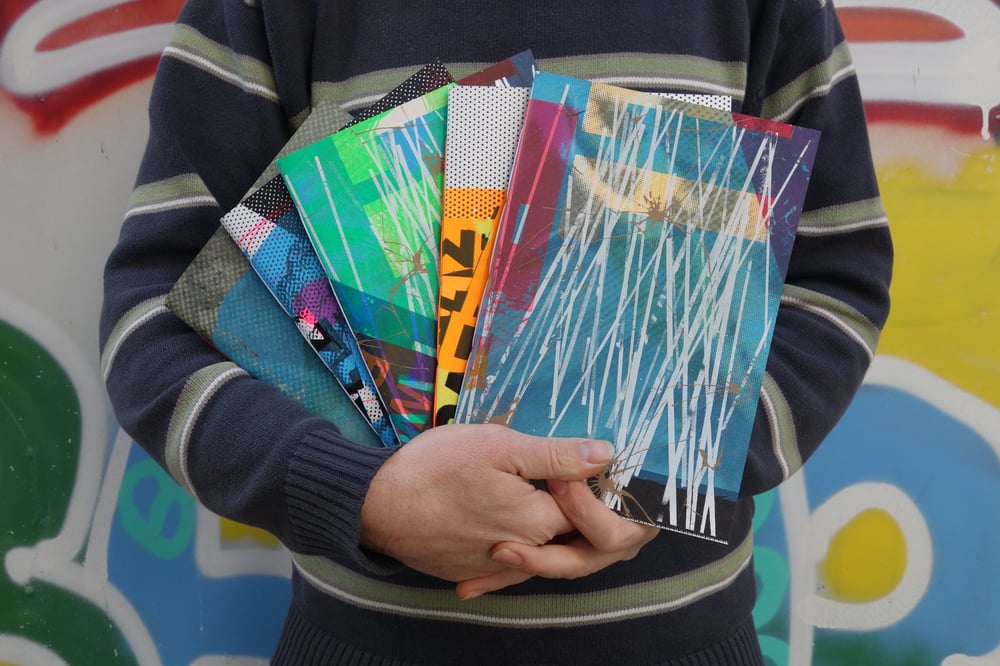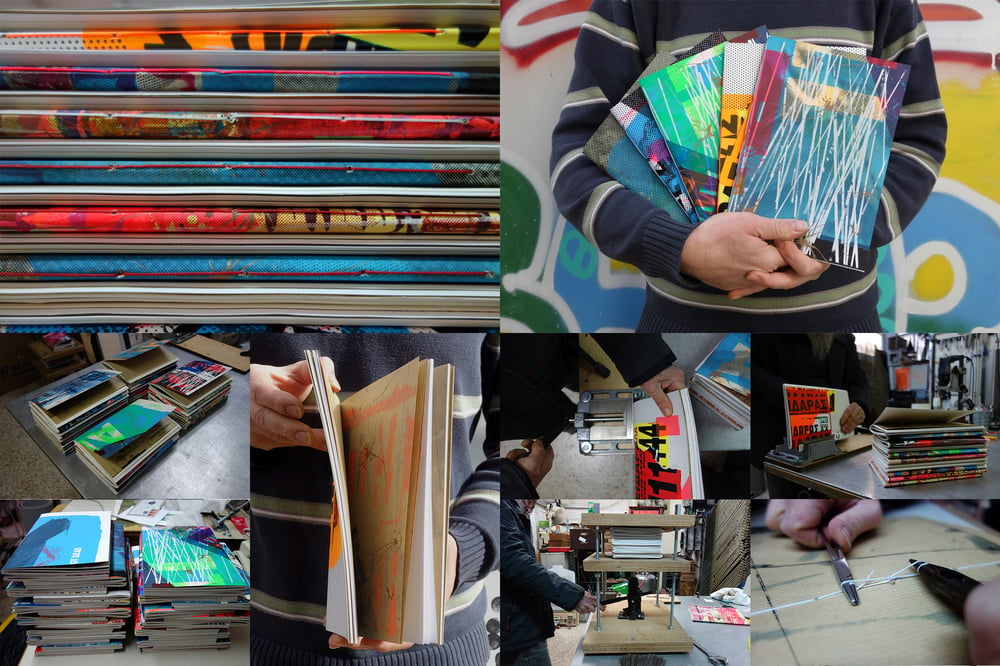 Our fresh sketchbooks with silk screened test - print covers.
16,5 x 24 cm / 6.49 x 9.44 inches
Inside: 6-12 pages of extra testprints on craft paper +16 Munken Pure 170gsm +16 Munken Polar (from Perrakis Papers)
Hand-bound with love and waxed thread.
Everything is random, we choose for you!
Bonus mini prints and love included!
Shipping is signed for, packing is to our best intentions.
There is no insurance, nor refund in case of loss or crushed pack. If you require special handling and shipping please request.